Weaving a tea story gift box 織茶新年禮盒
Type / Packaging
Client / 桃園市傳統編織技藝文化教育推廣協會
Designer / Louis Chiu ,AAOO Studio

台灣桃園是茶葉生產的源頭之一,其豐富的丘陵地形除了是優良的茶葉環境,同時也培養了豐富的族群文化在此交錯融合。

極目遠望,豐饒之地。
分別代表河洛、客家、泰雅文化的三個社區發展協會希望以自身家鄉所出產的物產、文化作為起點,並以2021年的代表生肖-牛,作為共同主題進行融合。


因茶而相織,織出一段路徑, 以地理時光交織佐茶。
在主形象中,我們以泰雅文化中的"編織"重新轉譯為族群文化的"融合、交織",將社區代表物產的形象及顏色化為圖騰並以斑紋呈現,猶如春牛身穿華麗服飾一般,使整體豐富而不顯突兀。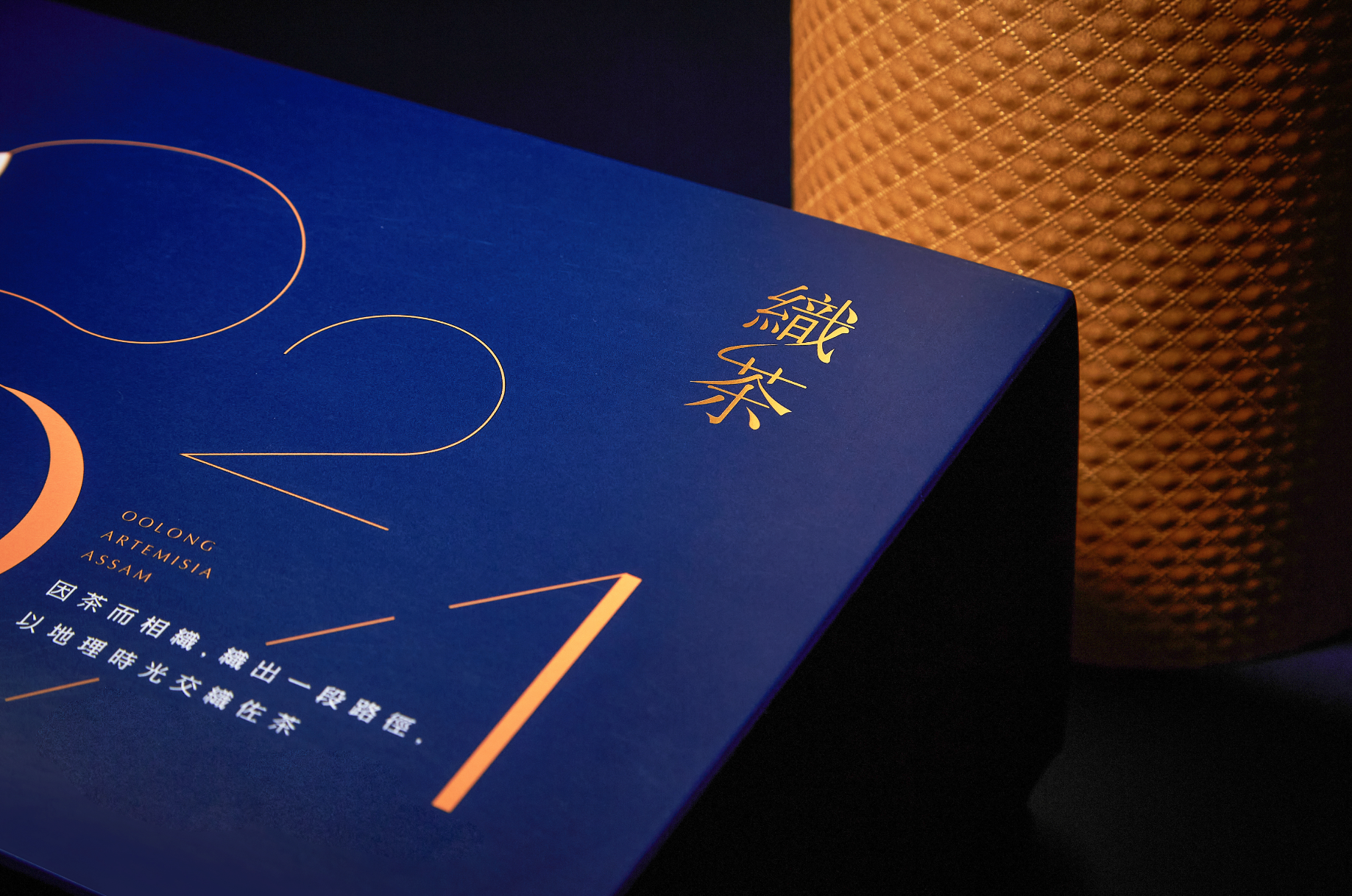 Taoyuan in Taiwan is one of the sources of tea production. Its rich hilly terrain is not only an excellent environment for tea, but also a culture of rich ethnic groups.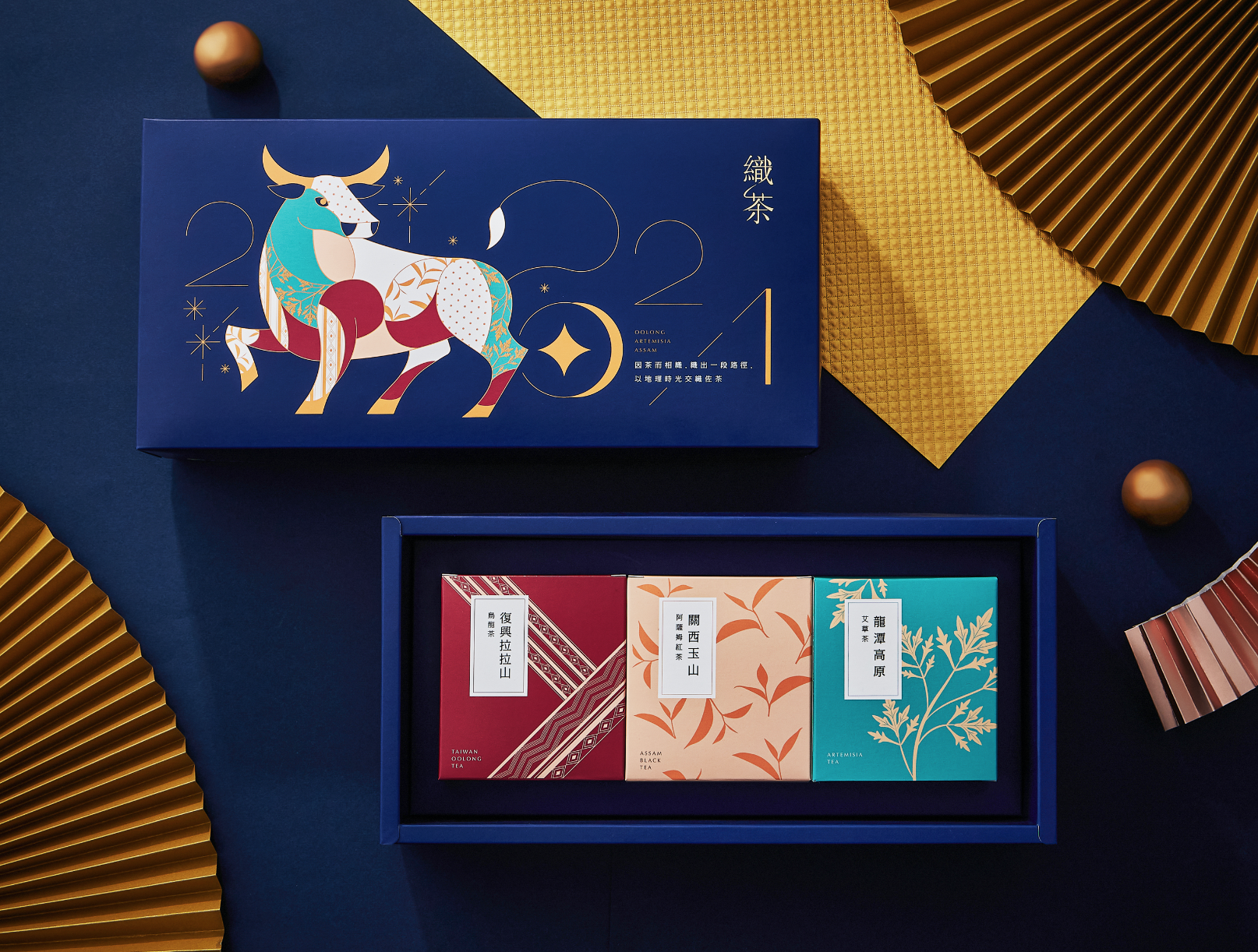 The three community development associations representing Heluo, Hakka and Taiya cultures hope to integrate with the products and culture of their hometowns as a starting point, and with the common theme of the cow, which is the zodiac symbol of 2021.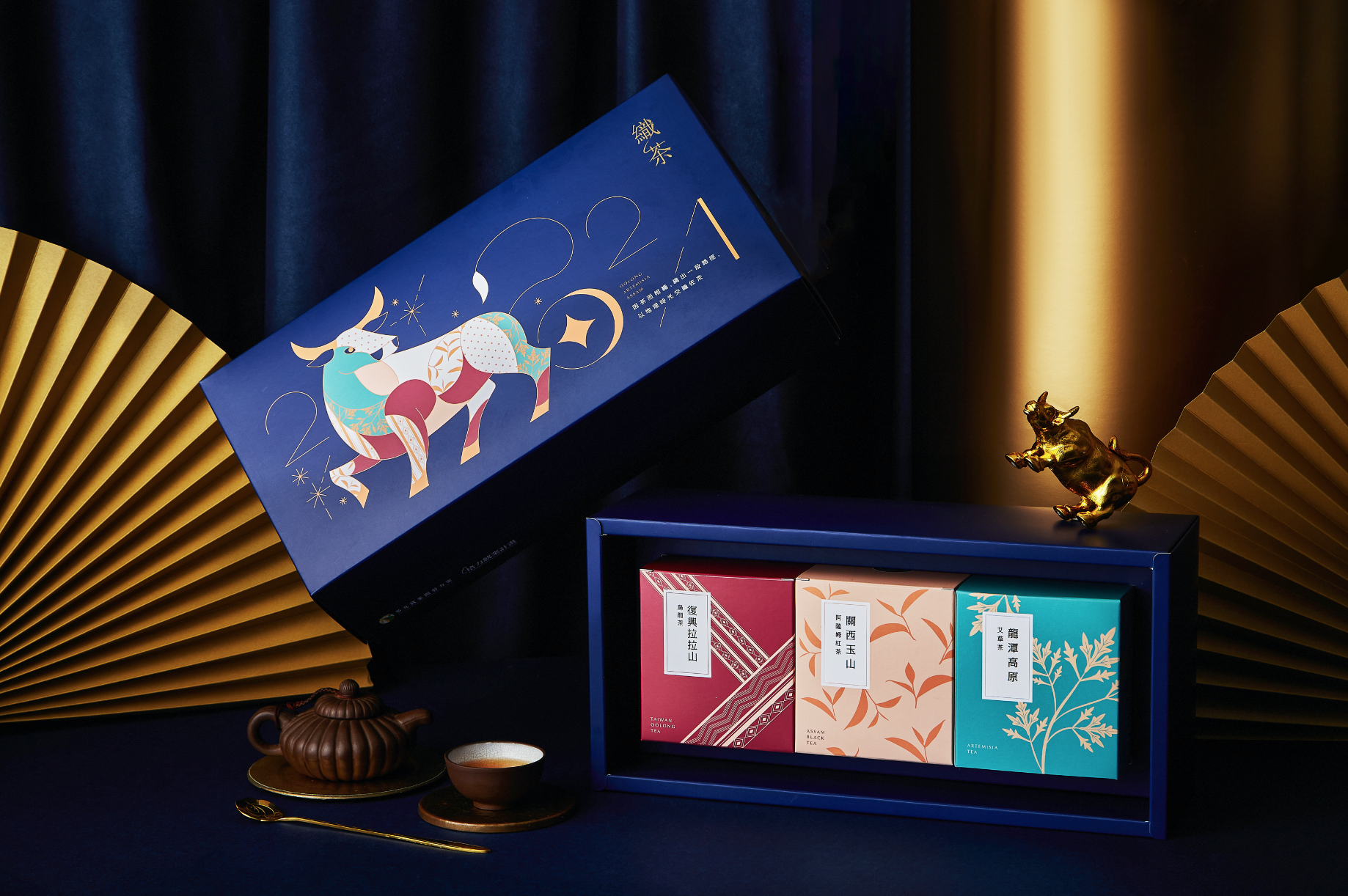 In the main image, the "weaving" in the Taiya culture is re-translated into the "integration and interweaving" of ethnic culture, and the image and color of the community representative products are turned into totem and presented with markings, just like a spring cow wearing gorgeous clothes, making the whole rich and not obtrusiveness.